I've been excited to be able write this post for months and it's such a special milestone for my family that I thought it deserved it's own little corner of space on my blog!!
Today is the day that my baby brother, Sam, releases his own music for the first time. And it's been a long, roller-coaster of a road to get here.
You may remember Sam from 2013's cast of The X Factor. Sam came 7th out of 350,000 contestants. You can read a lot more about our experience as a family here.
After The X Factor, Sam needed some time to work out what path he wanted to take and finaly, finally, his brand new EP, 'Bigger Things', is out TODAY! 
Produced by top line producers including two time Grammy award winner, Bob Cutarella and former Justin Timberlake MD, Troy Antunes, Bigger Things is an especially significant EP, as it's Sam's first opportunity to showcase his own music and to shake off the ex-X Factor tag.
After leaving X Factor without a record deal, Sam was left unsure about his artistic direction having received conflicting advice about how to progress with his career from the shows judges. However, I'm so proud that he is now back stronger than ever with these three tracks, which I hope you'll love as much as I do!
With no major label behind him and a shoe string promo budget this is a real DIY release under Sam's own label, Sagaris Records, but he's more than happy to be judged on his own merit. He is the hardest worker I've ever met. I thought I was a workaholic but he takes that to a whole new level. He's just SO determined to succeed!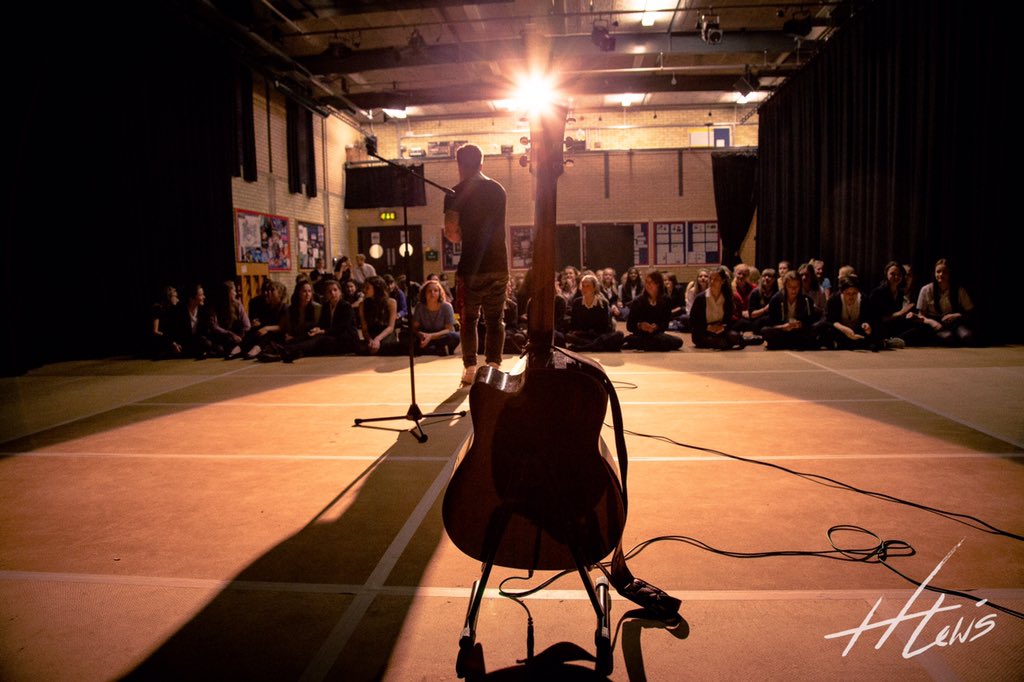 X Factor was an incredibly emotional and difficult experience for all of us as a family, but Sam was gracious and strong beyond his years. The show is something that I can't even begin to describe to somebody who hasn't been through it. At the end of the day, it's a pantomime for the purpose of entertainment. The producers want characters and stories that will engage their audience and they pigeon-hole each contestant, trying to fit them into a role that needs filling in their narrative.
In Sam's case, they got him totally wrong. He's a songwriter and a musician, whilst X Factor wanted him to play the talentless, muscle bound, pin-up. The token Essex pretty boy. He's played guitar, piano and drums and written his own music since he was a kid, yet X Factor wanted him to prance around the stage, singing songs that were completely unsuitable for him, with a fake tan and bright white teeth, instead of picking up an instrument. At the time Sam was quoted as saying; "The X Factor was the most amazing experience, even if Gary Barlow and I didn't always see eye to eye, but it does make you feel a bit like someone's puppet." But now he's free to do his own thing and it's so nice to see him enjoying what he's doing, again.
Referring to his new EP, he says "I've waited a long, long time for this. I've been writing my own music since I was 13 but got a bit de-railed by the whole X Factor thing. It's great to finally get back on track and get my own music out there. I've got so much unproduced music still to come so it's a huge relief to finally be able to show what I can do. I really hope people like it."
Sam is dedicating profits from the sale of the EP to the Teenage Cancer Trust in honour of a close friend and her continuing battle with the disease. One of the tracks, This One's For You, is a tribute to her fight. So I please, please get behind it.
If you'd like to show your support and download the EP, you can find it at www.callahanofficialmusic.com
If you have just a couple of minutes spare, please do have a listen. If your only experience of Sam is what you have seen from The X Factor, I have a feeling you might just be pleasantly surprised.
You can also follow Sam online at…
Twitter // Facebook // Instagram // Youtube
If you liked this post, why not check out my social media pages for more…