So, it's that time of year again, when I'm looking at Christmas gifts and pretending that, for once, I'm going to be all organised. In reality though, I'll think about buying gifts now and then leave it right until the very last minute, just to maximise the stress of it all.
But, for those of you who actually DO want to get yourselves sorted before the Christmas shopping crazies come out to play, I've put together a little list of horsey gift ideas, perfect for any horse lover. These are a combination of things that have been popping up on my Facebook news feed lately, items that I've been eyeing up all year or things that I've seen other people with and loved.
Single Snaffle Necklace, from The Dog and Dobbin
I really love this snaffle necklace from The Dog and Dobbin. This is such a great little website and I'm always browsing through their products. But at the moment, if I could have one thing from their shop, it'd be this. It's so cute and subtle.
Buy 'Single Snaffle Necklace here.
Bootie Cuties, from Redwings Horse Sanctuary
How fun are these? I am loving boot cuffs and socks lately, but these have got to be the sweetest boot cuffs ever. If you want something different and characterful, these Bootie Cuties are perfect. And they're from Redwings, so you'll be doing your bit for charity, too!
Embroidered Bandages, from Neddies Names
This company is run by a friend of mine and I really love these adorable embroidered bandages. Never get your bandages mixed up with someone else's again. Great for those who regularly compete and like things to be nice and organised.
Buy 'Embroidered Bandages' here.
Unicorn Farts Candle, from The Candle Crate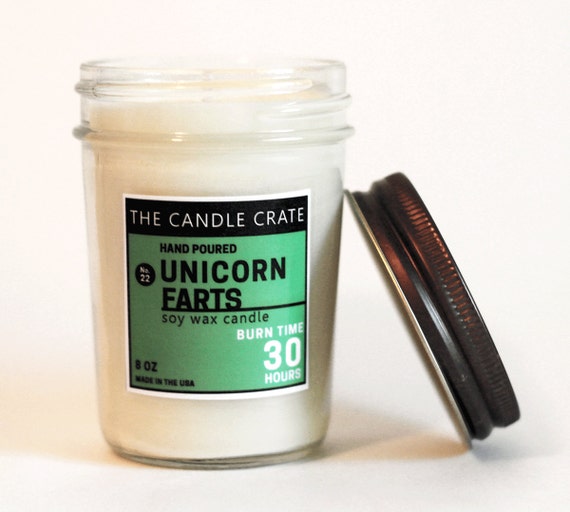 I was so excited when I came across this. I'm a little bit obsessed with candles. My house is filled with them and they're always lit. So when I found a 'Unicorn Farts' candle, I thought it was the best thing ever. This is definitely on my Christmas list!
Buy 'Unicorn Farts Candle' here.
Equine Photoshoot Gift Voucher, from Sophie Callahan Photography
Here comes the shameless plug! (Hey, it's my blog, I can plug if I want to! 😉 ) But seriously. My gift vouchers absolutely flew off the shelves last year, so I'm putting a cap on the amount I do this year. So if you think that an equine photoshoot might be the perfect gift for someone you love, make sure you hit me up asap!
Buy 'Equine Photoshoot Gift Voucher' here.
Lelly's Bags, from Lelly's Bags
Eek! These are just the cutest!! I actually photographed these handcrafted bags as part of a product shoot I did, a while back. And I totally fell in love with them. You just have to send a photograph of yourself and your horse and they do the rest. How great would these be for shows or school?!
Equigroomer, from Smart Grooming
This looks like such a great tool! I haven't used one but I keep seeing them cropping up online and I'm intrigued. The Equigroomer is from the US supposed to be the new thing in shedding tools. Apparently it's absolutely awesome.
Horse Embossed Rolling Pin, from Housemate Artist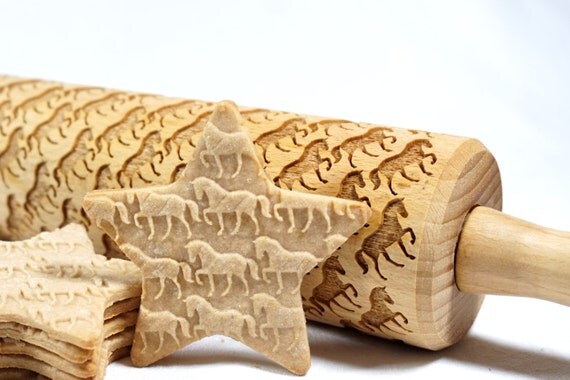 Do you know someone who loves baking AND horses? With this unusual horse embossed rolling pin they can combine both of their passions and make pony printed cookies!!
Buy 'Horse Embossed Rolling Pin' here.
'The Horse's Have Been Fed' Sign, from Angelic Hen
What a great idea, from 'Angelic Hen'. If you and your liveries have a 'whoever gets there first feeds' agreement, this is double sided sign is perfect. They also have lots of other signs, keyrings and bits and bobs. But I just thought this was one was really unusual and innovative.
Buy 'The Horses Have Been Fed Sign' here.
Yard Hand and Body Cream, from Naked Horse
Naked Horse make natural products for both horses and humans, with a range of bath products, remedial products and also massage oils. Any horsey person knows the struggle of dry hands in winter, so I love this hand and body cream from their Yard range, created especially for those outdoor, worker's hands..
Buy 'Yard Hand and Body Cream' here.
So hopefully this will give you a few ideas and prevent you from suffering from Christmas shopping related brain fade, when it comes to buying for your horsey friends and family.
Let me know if this was useful to you and if people found that it helped, I might even write another one as we approach the run up the festive season.
If you liked this post, why not check out my social media pages for more…